Gand Installs NEXO M6 at Owner's HS Alma Mater – Deerfield High School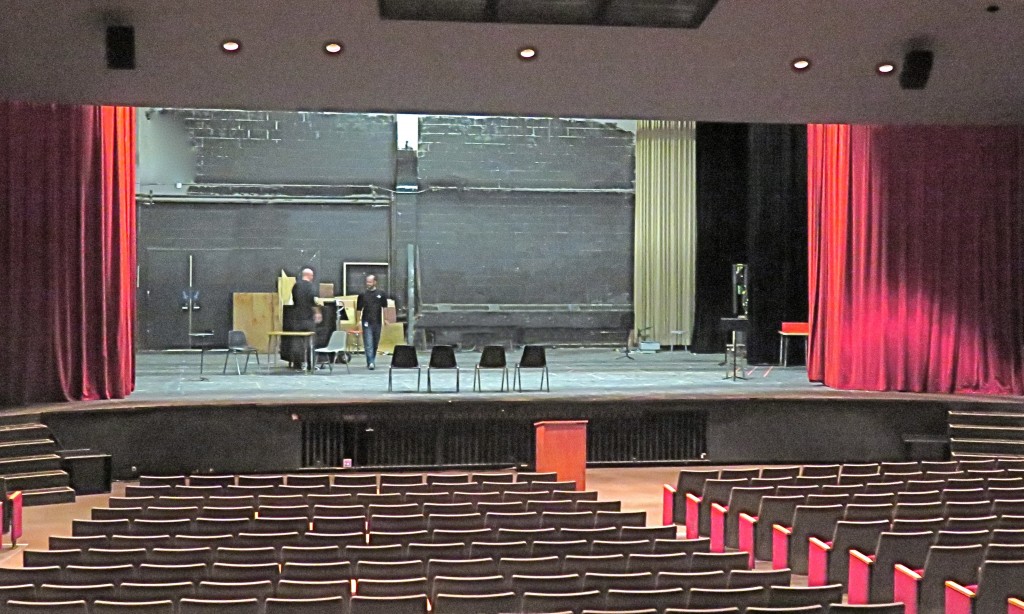 Gand Sound Installations (Elk Grove Village, IL) recently installed a NEXO GEO M620 system at company owner, Gary Gand's high school alma mater, Deerfield High School in Deerfield, IL. The installation was an upgrade to their existing auditorium system, which seats over 900.
The DHS Auditorium is a proscenium style theater and is used for assemblies and productions of dance, musical theater, and concerts by soloists and large ensembles. The Auditorium's stage house measures 3,200 square feet (300 m2) with a proscenium that is 35 feet (11m) wide, 18 feet (5.5 m) high and a stage that is 30 feet (9.1 m) deep to the cyclorama. The orchestra pit is located at house level and can contain up to thirty musicians.
Gand Sound, aka "the NEXO guys", configured the system to include six M620 arrays flown in stereo left and right positions, two LS18 subwoofers that sit on the floor so no rigging was required. A single NEXO 4×1 NXAmp powers the system. The M620 is a full-range speaker used as stand-alone, curved array, or line array applications. The school had previously purchased a Yamaha M7CL Digital Audio Console.
"The NEXO M6 was chosen for its size, price, and ability to cover the auditorium, states Gand Sound Installations president, Gary Gand. There were limited places to hang speakers and the school wanted them to be out of the sightline and not interfere with lighting."
Gand said he was a student at Deerfield High during the tumultuous 1960s when many battles were fought over such things as long hair, girls wearing pants, the legalized voting age of 18, senior smoking day and the general unrest of the times caused by the war in Vietnam. "I appeared in a stage production as the "old desert rat" when I had hair down past my shoulders!"
---
The Hemmens Theatre Upgrades with NEXO, Yamaha from Gand Sound Installations
Source: Sound and Video Contractor Magazine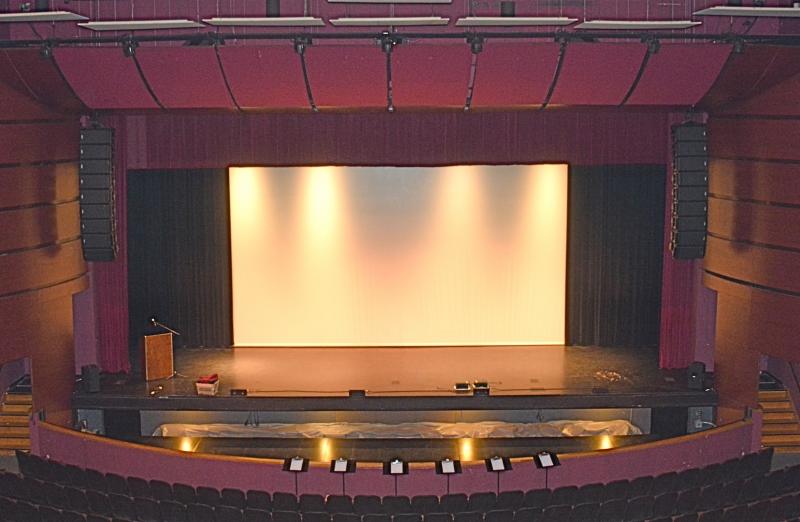 BUENA PARK, Calif. (January 26, 2016)—Gand Sound Installations (GSI) in Elk Grove Village, IL, recently installed a NEXO GEO S12 line array speaker system, two RS18 install Ray Subs, two RS18 tour Ray Subs, four NX4x4 amplifiers, along with a Yamaha CL5 Digital Audio Console, two Rio3224-D input/output Dante boxes and one Rio1608-D input/output Dante box at The Hemmens Theatre in Elgin, IL.
Located in the Center City area along the banks of Elgin's award-winning Riverwalk, The Hemmens Cultural Center is the cornerstone of Elgin's growing arts community. Since 1969, audiences have been treated to such names as the late B. B. King, Bob Newhart, Phil Vassar, Garrison Keillor, The Ides of March, Blue Oyster Cult, and many more.
The Hemmens Cultural Center is named after Hattie Pease Hemmens. Hattie and her husband Walter were prominent Elgin residents, and when Hattie died in 1957, she left over $1,000,000 to the City of Elgin to establish and maintain a not-for-profit community building and auditorium in the City of Elgin to benefit its residents.
Attending a performance at the 1200-seat Hemmens is an experience; clear sightlines and wide aisles provide an unparalleled concert and theatre-going experience with no seat farther than 87 feet from the stage and any viewing obstructions.
Gand chose a left and right array of eight GEO S1210 and one GEO S1230 line array and a center array of one GEO S1210 and three GEO S1230. The RS18 install subs are flown above the acoustic clouds, and the RS18 tour subs were brought in for extra low end when required and set on stage.
"We chose the GEO S12 system for the fidelity, clarity, flexibility, pattern control, ease of installation, and power, says owner Gary Gand. The CL5 was chosen due to its user friendliness and the ease of communication with Dante, accessible throughout the system from the Shure ULXD wireless mics and all the way through to the NEXO amplifier outputs."
"One of the tricky parts was to make the entire rig easy to move so it could be hidden for the Elgin Symphony concert dates when the system is not required," Gand GSI manager, JoJo Clark adds.
Up Comedy Club – Second Location for Second City features Yamaha console, NEXO loudspeakers.
Source: ProSound Web
Making its debut in 1959, and celebrating over fifty years, the legendary Second City Comedy Theater has opened the UP Comedy Club, their second theater in the Piper's Alley area of Chicago.
With resident stages in Chicago, Toronto, and touring ensembles, Second City entertains over 1,000,000 guests each year. It was the training ground for a host of famous alumni including John Belushi, Mike Myers, Bill Murray, Gilda Radner, John Candy, Catherine O'Hara, Tina Fey, Steve Carell, Stephen Colbert to name few!
The UP space seats 385 and features the best in headline stand-up comedy with a variety of original full-length shows and improv revues created by Second City Theatricals. Performances occur seven nights per week.
We were referred to Second City by the Paramount Arts Center in nearby Aurora (where we recently installed a NEXO GEO S12 line array) and hired for the audio installation at the UP theater. Architects on the project were Barker/Nester Architecture + Design of Skokie, IL
The new audio system includes a Yamaha LS9-32 digital console and NEXO PS8 speakers. A 36-inch deep duct running left to right through the center of the room made for a unique challenge. This was solved by installing four NEXO PS8U speakers over the stage and an additional pair on the back side of the duct which are delayed.
If it was in the news today, good chance it will be onstage at Second City that night, especially if it has to do with local politics. Chicago favorites including Lou Malnati's deep dish pizza, and Eli's cheesecake, are served as guests enjoy a great night of entertainment.
The Purple Room Restaurant and Stage in Palm Springs CA – Retro Supper Club
The Purple Room in Palm Springs CA is a retro supper club, originally frequented by Frank Sinatra and the Rat Pack, that opened in 1960. It was recently remodeled with an upgraded sound and lighting system for the 21st Century. The club features live music six nights a week plus comedy, cabaret, and DJs. NEXO speakers are featured over and on stage, with a hidden QSC subwoofer for added thump. Yamaha Contractor series recessed ceiling speakers ring the bar and back booths on a delay processor from Symetrix, which can be controlled from an IPhone. Power amps from Yamaha and QSC run 24/7 from a rack in the dressing room. FOH is controlled by a Behringer X32 digital mixing console with Cat5 remote snake , which can be controlled from onstage using an IPad or off site from anywhere in the USA (such as our offices in Chicago) via PC. Lighting from Elation features all LEDs for low power consumption and heat in this all SOLAR POWERED facility. Shure wireless and wired mics round out the system which also includes Whirlwind PC and Radial direct boxes. Stage build, FOH desk, power and acoustics were also designed by GSI.